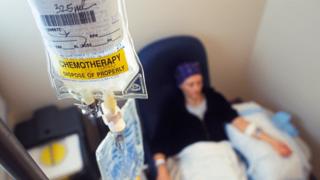 When lockdown began, certain people were advised to take extra steps – or shield – to avoid contracting Covid-19, because they were considered more at risk of needing hospital treatment.
Shielding has now been paused everywhere in the UK except in parts of England currently subject to extra restrictions.
Those areas are Leicester, Oadby and Wigston, Blackburn with Darwen and Luton.
But the areas of northern England where restrictions on households mixing have been introduced are not included, because they have experienced comparatively smaller increases in cases.
Why is shielding ending?
Infection levels in the community are generally now much lower than they were a few months ago, so the risk of exposure is significantly less than it has been.
People will no longer have to "stay at home" and follow shielding guidelines, although they are advised to take particular care when outside, and maintain strict social distancing.
Do I have to stop shielding?
For some people this will be welcome news, while others will be understandably anxious.
Shielding was never compulsory and it is still your choice to decide what you are comfortable about doing – you may still want to spend a lot of time at home, for example.
If possible, take things at your own pace and talk through any worries you have.
The relaxation of the rules allows those who have been shielding to see more people, enjoy the summer and be more active.
Experts strongly advise people with serious underlying health conditions to follow social distancing recommendations – keep 2m away from other people outside your home and, whenever possible, limit the number of people you meet, shops you visit, and non-essential journeys.
Should I go back to work?
You should only go back to your workplace if it is Covid-safe, which means that your employer has taken the necessary steps and risk assessments to reduce the risk of infection for employees.
It may be possible to work from home. You can discuss this with your employer.
Could shielding come back again?
Yes. People on the shielding list may be advised to shield again if coronavirus starts to rise again across the UK.
Your individual health risk, should you catch coronavirus, has not changed, despite shielding being paused.
In Oldham, in the north of England, anyone shielding has been asked to continue to do so until 14 August. This is because of rising coronavirus cases in the area.
Who is on the shielding list?
People in high risk categories, who include:
Solid organ transplant recipients
Some people with cancer who are undergoing treatments such as chemotherapy and radiotherapy
People on immunosuppression drugs
Women who are pregnant and have heart disease
People with severe respiratory conditions – cystic fibrosis, severe asthma and COPD
Some people with rare diseases such as severe combined immunodeficiency
The list does not include all elderly people, although they are strongly advised to do social distancing.
What about children?
New guidance from the Royal College of Paediatrics and Child Health says that most youngsters with conditions such as asthma, diabetes, epilepsy, and kidney disease do not need to continue to shield and could be removed from the shielding list held by the NHS.
About 90,000 people shielding are under 18. Children will only be removed from the shielding list by their GP or specialist doctor after discussions with the child and their family.
If you have been told that your child no longer needs to shield, they can go to school, college or nursery.
What about my medicine and food?
From 1 August, people will no longer receive food boxes and medicine deliveries provided by the National Shielding Service.
People will retain their priority for supermarket delivery slots, and still be able to access help with shopping, medication, phone calls and transport to medical appointments when shielding is eased.
The NHS Volunteer Responder Scheme will continue to offer support after shielding is paused. They can support you with:
collecting shopping, medication and other essential supplies
a regular, friendly phone call, which can be provided by different volunteers each time, or by someone who is also shielding and will stay in contact for several weeks
transport to medical appointments
What should I do if I get a cough or fever?
These are symptoms of coronavirus, as are loss of smell or taste. It does not mean that you definitely have it, but you should contact the NHS 111 online coronavirus service, or call NHS 111 or your doctor. Do this as soon as you get symptoms. Do not visit the GP, pharmacy, urgent care centre or hospital.
In an emergency, call 999 if you are seriously ill.
Other tips to stay safe and well
Good hygiene can stop the virus spreading
Keep physically active
Look after your mental wellbeing – stay in touch with friends on the phone, by post or online
You could prepare a hospital bag just in case. This should include your emergency contact, a list of medicines you take and any information on your planned care appointments, as well as things you would need for an overnight stay, such as a toothbrush and pyjamas.